Jack Johnson – Analog Aural Kinetic Piano Tuner, Musician, Mentor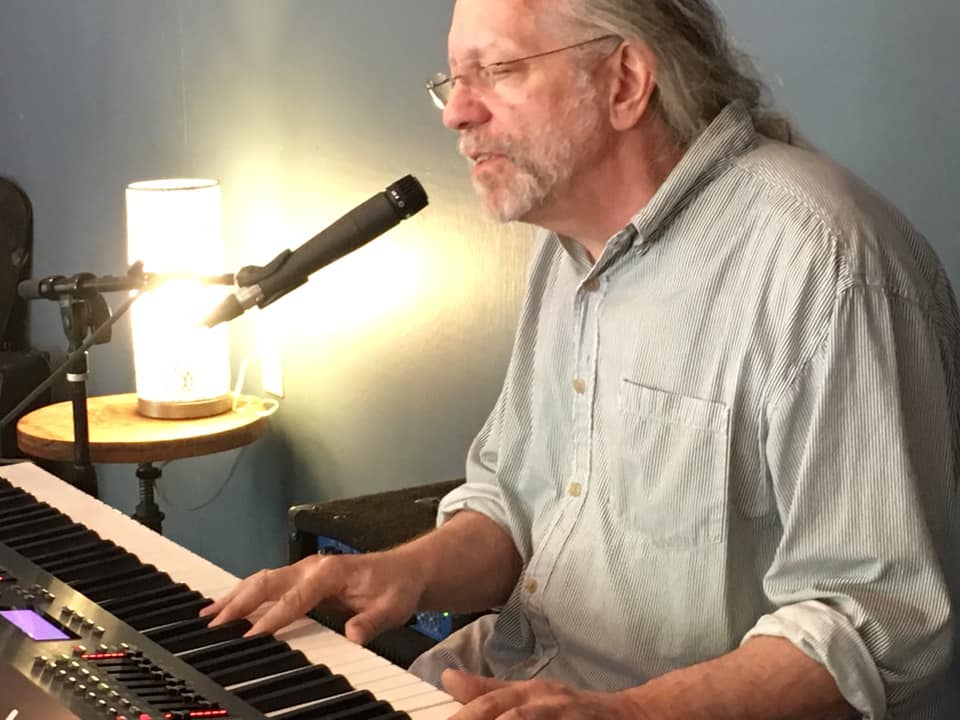 Seasoned, experienced Aural Melodic Piano Tuner, Technician, Rebuilder and Musician using his experience and gifts to advance the Arts. Because of the duality of performer and technician, Jack brings a unique quality to both aspects of his musicality – how it works and why the world desperately needs it.

After being on and off the road as a working musician with his bands Earth Cry and Time Peace, lead and harmony vocal, lead guitar and multi keyboardist, arranger, manager, Jack refocused his passion for music into learning the centuries old tradition of aural piano tuning and restoration. He was mentored with a seasoned technician and started his own shop on the left bank of the Shiawassee River in Owosso, Michigan in 1980. Piano Rebuilding Pianos and developing with strictly aural tuning. Worked under and with William Schneider, renowned tuning voicing regulating piano arts expert and with Brian Taylor, who came up through the piano arts world along with me. Both are of the finest piano artisans at Reeder Pianos, Brian does the soundboard work and William does the finishing work among the countless rebuiding restorations that Reeder is well renouned for.
Less than 4 years later Jack became and an authorized dealer for Knabe, Chickering, Baldwin and Mason Hamlin pianos. His rebuilding projects have included antique square grands, vintage Steinway uprights, Steinway grands, and many other styles and brands. His tunings have been in homes, schools, higher educational institutions, concert halls, orchestras, recording studios and churches.

Jack takes the time to learn about the owner, the piano, the history of the piano as each one is individual with unique qualities. As an aural tuner, he listens to the piano as it speaks; as a vocalist, he tunes the piano with an ear for singing.

Relocating to the Greater Seattle area in June of 2018, he brings his very special talents to serve the Pacific Northwest.
Call today: 206-450-8123 Email
Recent piano service for a 100+ year old piano. Pianos were build so well and to last through generations. A way of the 19th century world. Breaking into the 20th century, the beginnings of pharma, (Bayer aspirin replaced "cannabis" as the most popular medicine), and 2 world wars, wars to end all wars, and robber barons, prosperity and crash. What will become of us? Only the future knows, but i'm betting on a bright and transcendent future for all of earth…
balance rail pin loose

ready to pull the action

typical scene piano service

Brass Rail tongue and flange repair
Piano Service apt 12-20-21 "Photos by J Dan Paquette"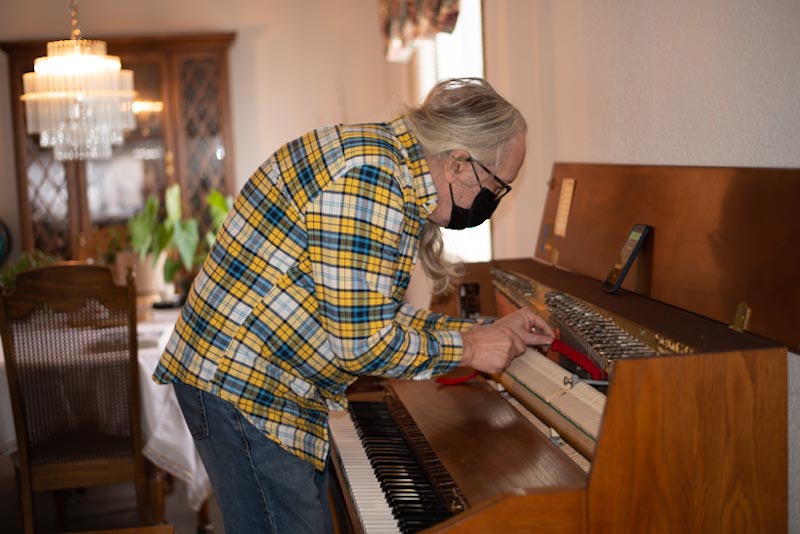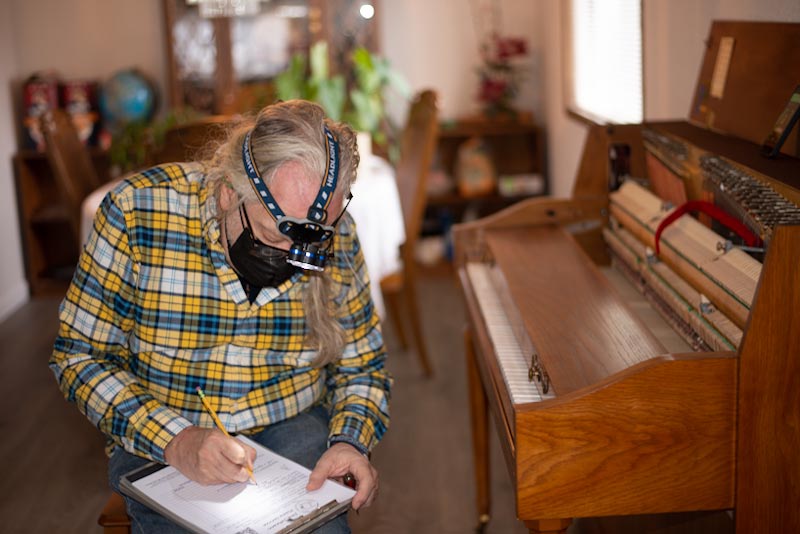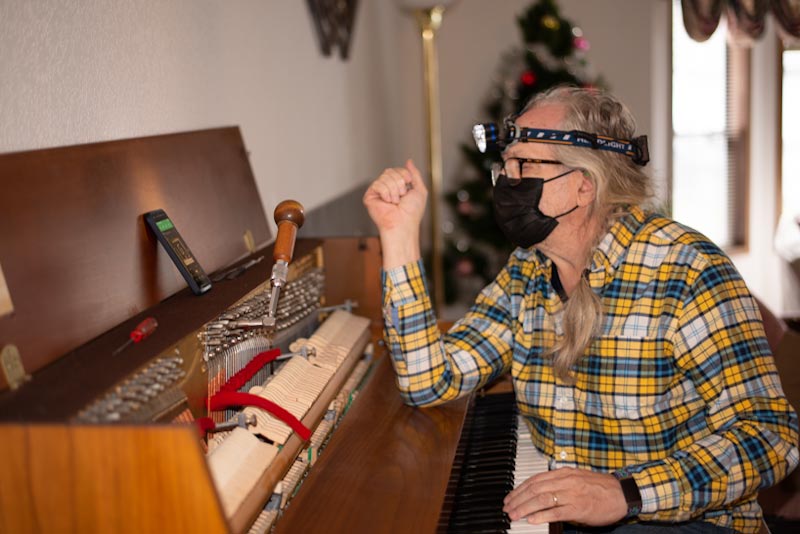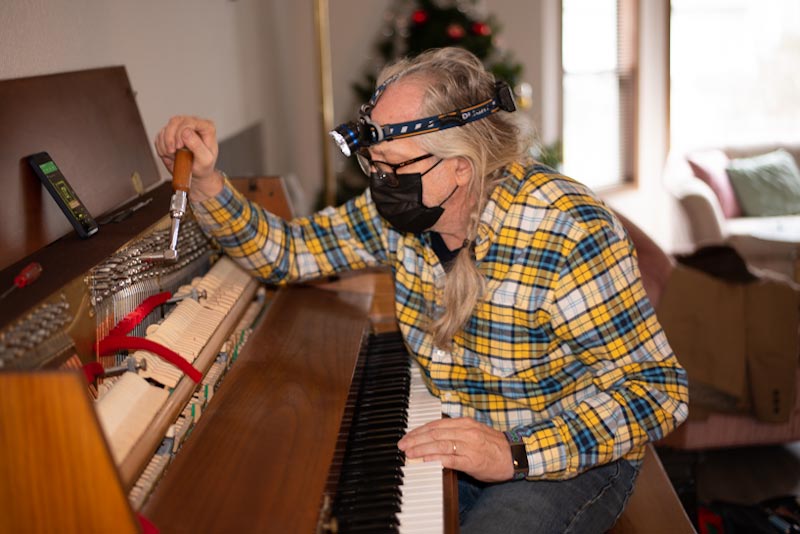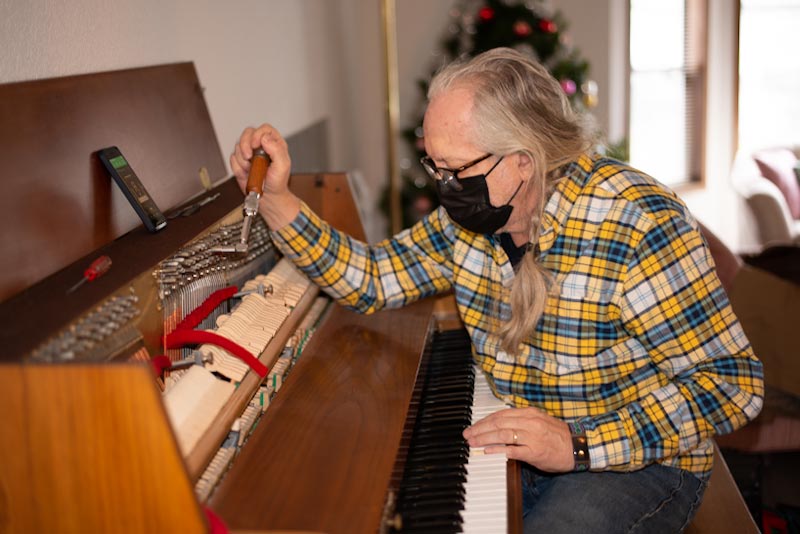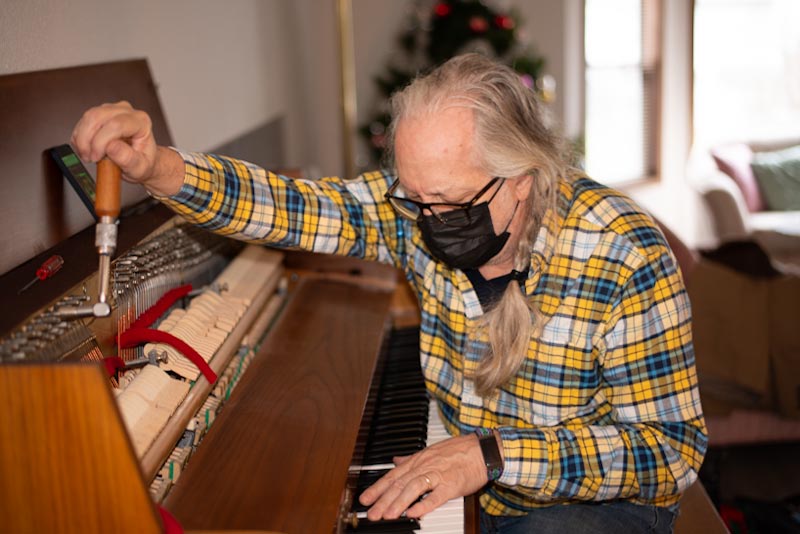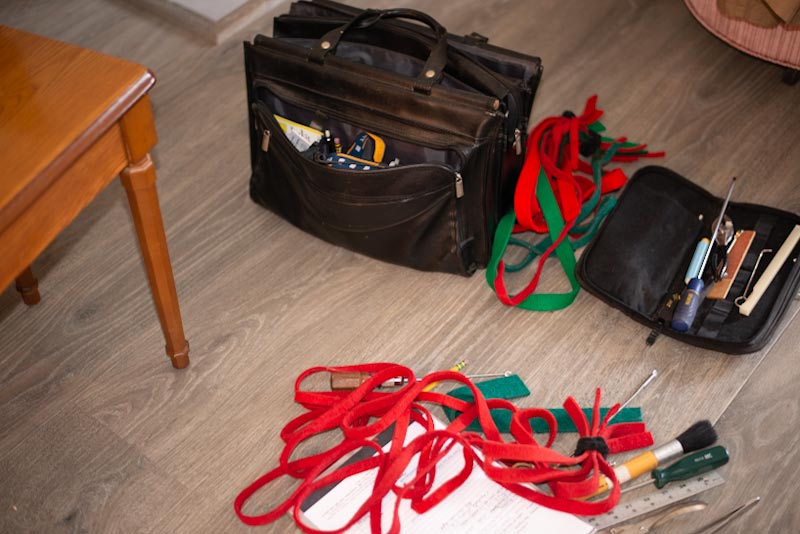 Collection of photos 2012-2020, Grandson Zeus learning to use his hands. Aural tuning. Shop regulating. Grand Refurbish. Customer Tuning with attentive youth curiosity. Out for a break in Seattle. Photo credits Tina Johnson