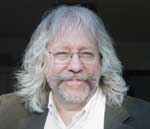 Jack Johnson,
Senior Technician, Founder
Jack has been tuning pianos for over 37 years. Returning home "for good" from the road as a singer/guitarist/keyboardist with his bands Earth Cry and Time Peace, he 'set up shop' in what was known as the "old carriage house" on the banks of the Shiawassee river in Owosso Michigan. He began rebuilding Pianos and perfecting the art of tuning, voicing and regulating for concert stage and studio to the old family upright pianos.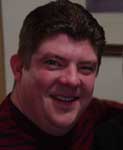 Jason Johnson
Senior Technician
The eldest of five children, Jason has followed in his father's footsteps with a love of the piano, skilled piano player/singer and an excellence in piano technician skills. While a child and young man, he 'assisted' his father at the shop and learned from an early age the art of aural tuning and began honing his skills. Jason started his career as a piano technician while attending Michigan State University. After college, he apprenticed with his father and began his solo tunings shortly thereafter. Jason's skills go beyond piano tuning with a deep knowledge and history of rebuilding pianos. Quality service is a family tradition and Jason is the epitome of that tradition.
The youngest of five children, Graham also has been involved in the business for many years assisting in rebuilding and moving. He also began his apprenticeship in aural tuning while attending Michigan State University. Graham's skills were apparent from the beginning, as a piano player, guitarist, singer/songwriter with a second CD of songs in the making, a piano technician was a natural progression. Graham has limited availability and service area at this time.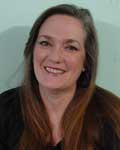 Tina Johnson
Technician, Office Manager/Scheduler
Jack's wife Tina joined the staff full-time in 2005 after years of employment in both the private and public sectors.
Hammer resurfacing and regulating piano actions, Tina often helps out at the bench.
Manages appointments, reminders and database to keep all of our records current and relevant. Detailed records and files are kept on each piano for the best continuity in service for their customers. Piano files and records have been maintained and transferred from owner to owner as pianos are passed from family member to family member or sold to another individual. She will be happy to set up an appointment for you that will meet the needs of your busy life.